Precision Sheet Metal Fabrication Services
Arco Metals, INC. began as a precision sheet metal shop. From our humble beginnings punching holes in metal with manual kick presses, our processes have evolved to include the use of CNC punching and bending technologies to serve our customers better. Since then, we have been a trusted provider of precision sheet metal fabrication services for many years. With state-of-the-art machinery, coupled with our expert team, we fabricate your parts with incredible accuracy and precision in a timely, professional manner.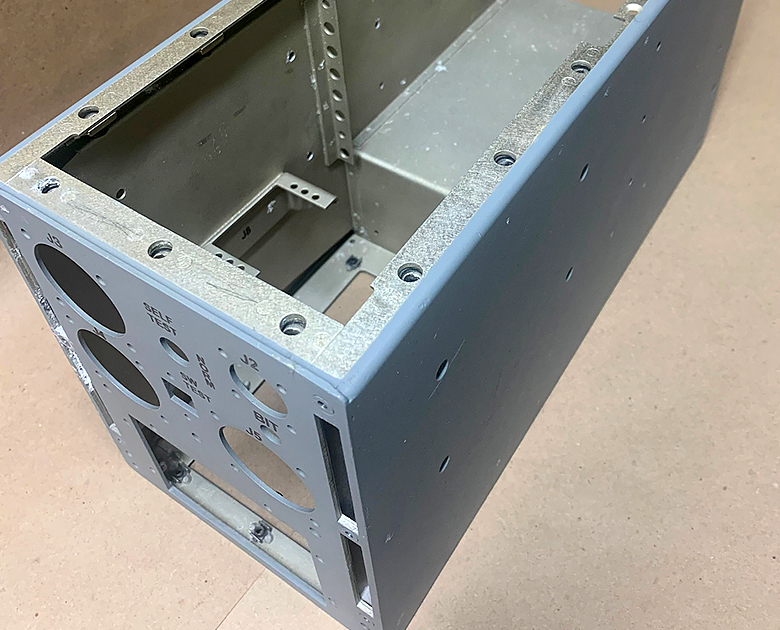 Our Sheet Metal Fabrication Capabilities Include
Our CNC turret punch press provides precise and accurate positioning workpieces to continually ±.003" or better tolerances. The thickness of typical workpieces ranges from .005″ to .187″.
Bending and Forming
With our CNC and manual brakes, we precisely and accurately bend and form workpieces with tolerances ± .005" or better.
Assembly/Finishing
Arco Metals, INC. installs many different types of fasteners and hardware, including clinch nuts, standoffs, studs, rivets, nut plates, helical coil thread inserts, etc. Through our approved suppliers, we have access to many special processes and plating and painting vendors, including NADCAP-approved vendors.
Contact us today to discuss your next project or learn more about our precision sheet metal fabrication services.